We will be attending the 2018 NAAM show this year! Next week, January 24th-30th, we will have special hours as John & Paula travel to Anaheim, CA in search of the latest and the greatest in new string products!
HOURS:
WEDNESDAY, JANUARY 24th: 10:00a – 2:00p
THURSDAY, JANUARY 25th: 10:00a – 2:00p
FRIDAY, JANUARY 26th: 12:00p – 4:00p
SATURDAY, JANUARY 27th (normal hours): 10:00a – 4:00p
SUNDAY, JANUARY 28th (normal hours): 12:00p – 4:00p
CLOSED MONDAY AND TUESDAY
We apologize for any inconvenience! Resuming normal hours on January 31st, 10:00a – 6:00p!
The NAMM Show is held in Anaheim, CA every year, and is a platform for music related industries to showcase their products with lots of fascinating exhibits! We will be searching for the latest technology and the coolest instruments! Stay tuned!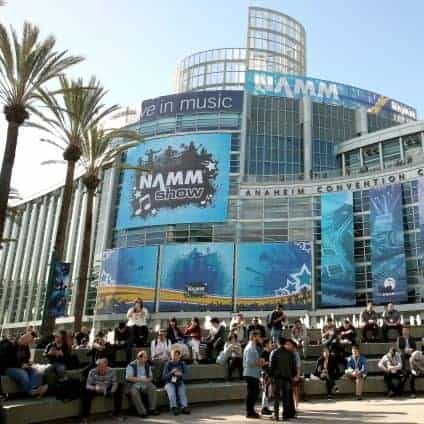 The NAMM Show is the definitive platform for the music, sound and event technology communities to unite with the mission of strengthening the music products industry and promoting the pleasures and benefits of making music. Held in Anaheim every January, The NAMM Show offers the latest products from more than 7,000 brands, cutting edge industry education across hundreds of sessions, as well as special events, concerts and experiences where "only at NAMM" moments take place.
Learn more here!