Paula Keller Smith, Owner/Manager Keller Strings LLC
Second generation violin shop entrepreneur since May 1990. Owned and operated Keller Strings, LLC, (Violin family instruments, bows, repair and restoration, instructional studios, rentals) in the Midwest region prior to moving the business to New Orleans in February, 2013.
Created and marketed  WildHair®, dyed horsehair for wholesale and retail  1995 – 2010
Mentors and instructors: Frank Keller (Father, deceased); L. Gene Bearden, Owner Bearden Violin Shop St. Louis, Missouri, International Society of Violin and Bow makers; Lynn Armour Hannings, Bowmaker, Member- American Federation of Violin and Bow Makers.
Member of National Association of Music Merchants, Violin Society of America, and New Orleans, Inc.
Instructor in bow rehairing workshops and numerous bow rehairing demonstrations. Minor repairs Instruction to University Music Majors at Loyola University, and Kansas State University.
Favorite skills: Customer service, bows (rehairing and restoration), varnish touchup
John W. Smith, Owner/Manager Keller Strings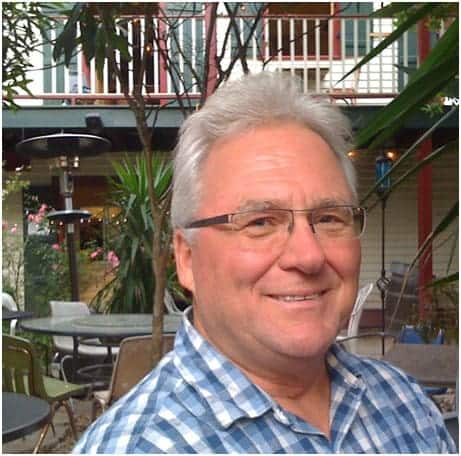 LLC
Violin Shop sales and restoration since May 1991. Keller Strings, Inc., (Violin family instruments, bows, repair and restoration, instructional studios, rentals) in the Midwest region.
Trained under Frank Keller, Horst Klaus, Violin Maker, Boston;  Gene Bearden, Violin Maker, St Louis
Favorite skills: restoration – violins, violas, and cellos. Finding the correct instrument for my customers. Favorite repair: button graft/sound post patch.
Kevin Mah, Social Media Manager/Customer Service
Violinist and composer; studied under violinist Amy Thiaville and composers Jim Walsh/William Horne at Loyola University and currently studying with Maxwell Dulaney at Tulane University.
Compositional style has been described as modal, contemporary classical, and sometimes polytonal.  He has a particular interest in Japanese music, currently studying modern Japanese composers such as Takashi Yoshimatsu and Toru Takemitsu.
Some favorite composers include Igor Stravinsky, Gustav Mahler, Takashi Yoshimatsu, Koji Kondo, Yuka Kitamura, Christopher Larkin, Toru Takemitsu, and Olafur Arnalds.
Currently a music composition graduate student at Tulane, taking care of social media and the website here at Keller Strings!
Brittany Ann Piatz, Luthier Apprentice
Brittany earned her music education degree at the University of Minnesota with an emphasis in classical percussion in 2010, having studied with Fernando Meza, Steve Yeager, and Phil Hey. 
Performed in numerous ensembles including steel bands, symphony orchestras, and the 'Pride of Minnesota' Marching Band.
Since moving to New Orleans, Brittany began exploring a variety of musical interests, with a particular passion for Celtic music, taking up the bodhran as well as the fiddle with the New Orleans Strathspey and Reel Society, diving into Irish, Scottish, and Cape Breton traditional music.
In addition to singing and playing percussion in the local Irish band, Crescent & Clover and lending her fiddle skills throughout the city (you can catch her leading Sunday sessions at the New Orleans Irish Museum!), she has taken up learning repair work on western bowed-stringed instruments here at Keller Strings!